Czech Research and Business Combine to Lead Nanotech Industry
Nanomaterial breakthroughs are boosting business success in the heart of Europe.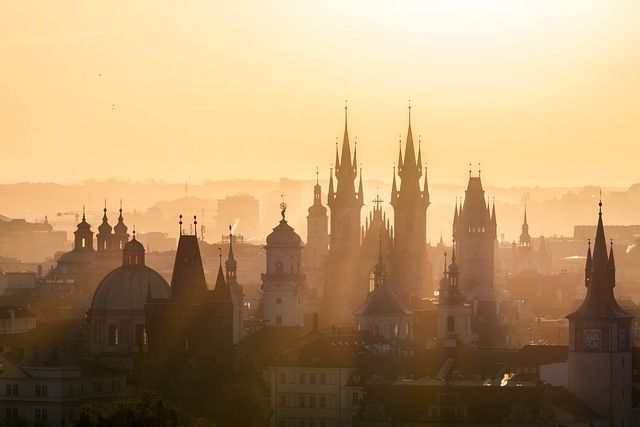 Typically known for amazing castles, great ice hockey, and the world's best beer, the Czech Republic is now transforming itself into a research and business hub for the nanotechnology sector.
While many research centres around the globe have devoted departments for nanomaterial study, Czechia is now one of the world leaders in turning nano-discoveries into business success.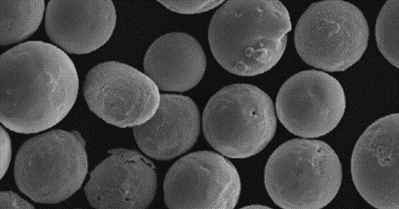 Take for example the recent work by scientists from the Centre for Polymer Systems (CPS) at Tomas Bata University (TBU) in Zlin. Their research has developed novel nanotechnologies for use in pigments for anti-corrosion coating systems. It is nanomaterial study with a real-world application for protecting railway tracks and metal bridges, as well as building and road structures.
"We are developing a new generation of coatings that will enable us to apply a lesser coating thickness," explains Ivo Kuritka, the supervisor of the Nanomaterials and Advanced Technologies Research Group based in the southeast of the Czech Republic. "This leads to less materials being consumed, easier use and longer service life of the protection system. The resulting product is then more cost-competitive while more environmentally friendly."
Many other nanotechnology breakthroughs struggle to gain commercial backing, but the close co-operation between business and nanomaterial research in the Czech Republic is making all the difference.
In this case, the nanotechnology coating system has synergised perfectly with the business aims of the Prague-based company Rokospol.
By converting the nano-coating for use on building facades and roofs, the company plans to provide a solution to rising energy costs. This is achieved by enhancing the coating's reflective properties to repel the sun's heat, all while maintaining the desired colour.
Constructing buildings with thermal insulation to reduce heating expenses is already an industry standard, but overheating from solar radiation during the summerwithout expensive air conditioning remains a problem – even in temperate Europe.
"Compared to shading construction elements such as external sunblinds that require installation, this solution offers an extremely easy application method that can cover the entire surface of the facade," says Dusan Navratil, Rokospol's Development Director. "This provides not only more effective but also much more economical coating system. On the other hand, both approaches can also be combined to achieve an even stronger effect."
It is a natural collaboration between research and industry.
"When we discussed and reflected on this issue," says Michal Machovsky, the project's principal investigator. "We realised that we had many of the same interests, which was the beginning of our joint research and development activities."

Another Czech company that is connecting the scientific understanding of nanomaterials with business needs is Polymer Nano Centrum.
Based in the town of Rakovnik, just west of Prague, the company has been operating in the field of nanotechnology since 2016, forming a team of specialists in both industrial products and material science at the atomic scale. They have developed unique polymer nanostructuring technologies which are able to lower production costs, add functionality, improve innate properties, and provide unique selling points to a wide range of manufactured goods.
This can be achieved by altering:
· Electrical conductivity
· Antistatic properties
· Mechanical properties
· Chemical resistance
· Thermal conductivity
· Electro-magnetic properties
The benefits can be gained either by applying nanomaterials throughout the bulk of a material or purely at its surface.
The company (who sponsor this website) recently completed construction of a purpose-built facility with a cutting-edge laboratory exclusively dedicated to the development of industrial and manufacturing solutions using nanotechnology. Its personnel consists of both experts in nanomaterials as well as specialist raw material suppliers. A team formed to assist businesses in developing their own nanotechnological solutions.
Little is known about nanotechnology by the man on the street, however, it is rapidly changing industrial practices and influences all manner of products.
The Czech Republic has a long history of industrial output, quality manufacturing, and chemical industry expertise. Building on this base, companies like Rokospol and Polymer Nano Centrumare pushing both the boundaries of science and technology while also supplying much needed business solutions.
As Zlin University's Kuritka "We are happy to see that we are doing things that not only we, at the University, think have some importance, but that we are meeting the real demand from industrial practice and the need of the market."
---
To learn more about Polymer Nano Centrum's ability to alter raw materials to suit business needs visit Polymer Nano Centrum or email info@polymernanocentrum.cz
---
Photo credit: NANO CHEMI GROUP, JW from Pixabay, Denis Poltoradnev, & Gerd Altmann