The Power of the Ukrainian Technology Sector's War Effort
More than just providing jobs and a growing economic sector, Ukrainian IT companies are providing the technological advances to help win the war.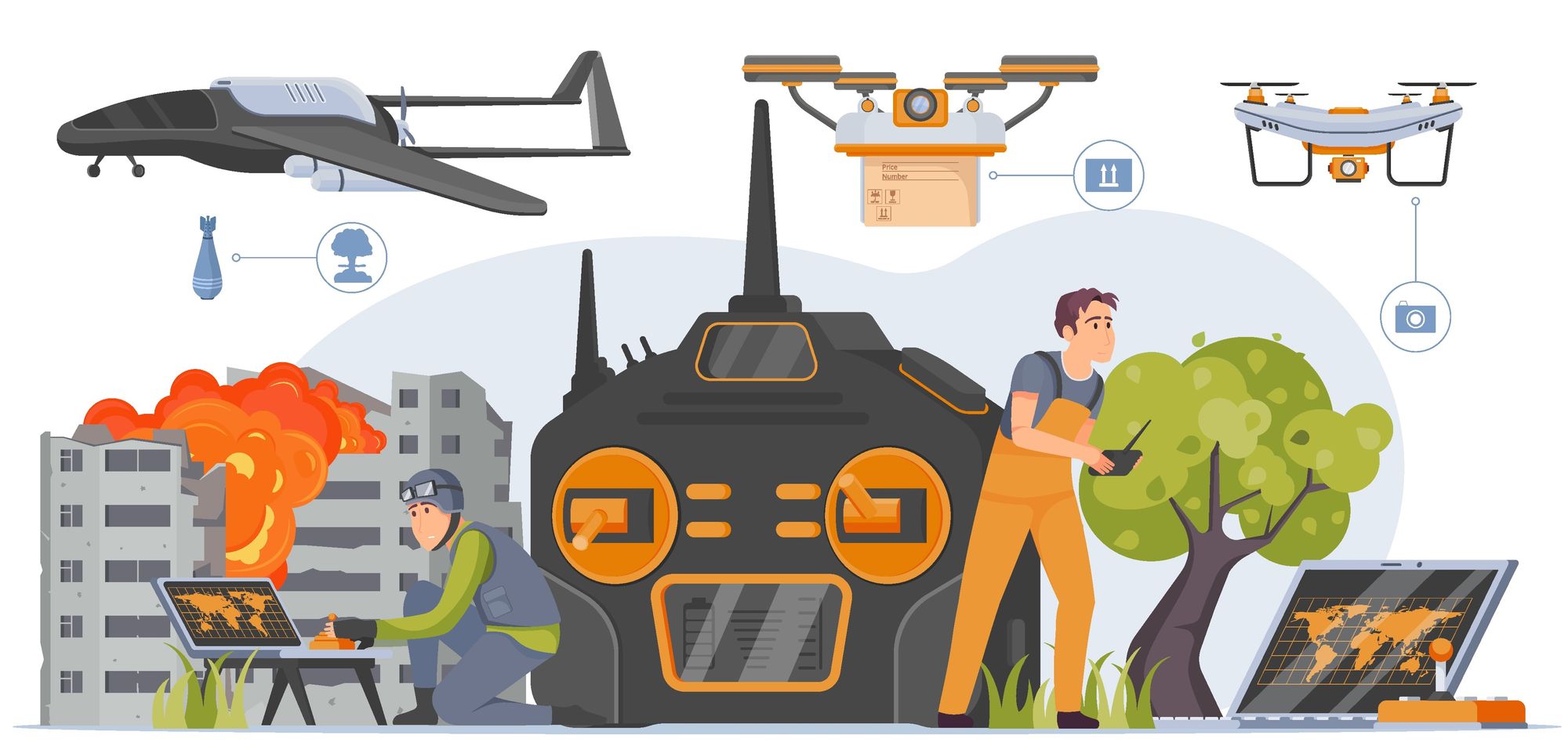 Incredibly, the technology industry was the only economic sector in Ukraine that continued to expand even after the Russian invasion.
Data from the IT Ukraine Association shows that exports of IT services grew from $5 billion in 2020 to $7.34 billion in 2022. It is an industrial sector that has been a lifeblood for the Ukrainian economy, as it continues to provide revenues when other industries, such as steel and grain, have suffered.
But even more importantly, the technology industry is helping to win the war at the frontline. As Christopher Miller, the Ukraine correspondent for the Financial Times, notes, "Technology is absolutely crucial to Ukraine's battlefield success."
Converting civilian technology to war-time needs is not always simple, however the entrepreneurs in the Ukrainian technology sector are finding a way. Take for example, the media sound company Respeecher, which has cooperated on numerous Hollywood films, such as Obi-Wan, and even won an Emmy just before the war began.
Now the business also works on the expansion and development of Zvook, described by newspaper Ukrainska Pravda, as "a hardware and software complex that acoustically detects enemy cruise missiles, helicopters, drones and jet fighters at low-to-medium altitudes."
"Essentially, it's a distributed network of acoustic sensors that are built for air defence, for detecting airborne threats," explains the company's CTO and co-founder Dmytro Bielievtsov. "We have installed 64 sensors as for now, and plan to install a lot more."
Using Respeecher's machine learning technology, the Zvook system is able to recognize the sound of enemy air targets' engines (distinguishing them from other noises, such as trucks or thunder) and then warns the defence system of their approach. It is vital technology, as using just radar and conventional techniques to warn of Russian drones, planes, and missile attacks over such a large frontline would leave too many gaps.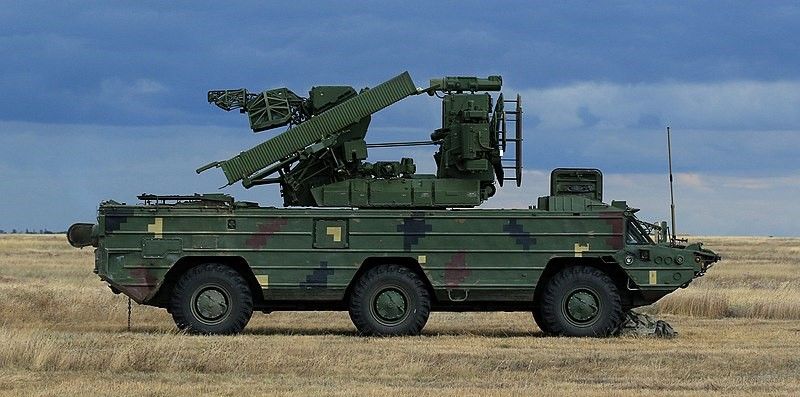 It is an incredible application of technology from Ukraine's considerable IT sector.
"The Ukrainian tech sector has grown immensely in the last 10 years," explains Ben Hall, Europe Editor at the Financial Times. "I would say especially following the 2014 Euromaidan Revolution, where there was this real burst of pride and patriotism. There was a lot of foreign investment that came in, a lot of young people who founded very successful tech companies. To understand how Ukraine's tech sector has been so focused on helping the war effort and innovating for the Ukrainian military, you have to understand that this is a country that is really focusing on digitising its processes."
According to research conducted by IT Research Resilience for the Lviv IT Cluster, as many as 96% of IT companies in Ukraine provide wartime support.
"I think you're seeing technology workers with almost dual activities," says Bielievtsov. "Serving their customers, but also serving Ukraine's war effort at the same time. Pretty much every other entrepreneur that I know, they do have either a side project that's building drones, or they're donating a lot, or their business is donating."
Key to the tech sector's ability to help has been the government response to ideas from business which allows companies to pitch innovative projects for helping the war effort directly through the Brave1 initiative.
"Technology must become fundamental in our defence because it helps to preserve the lives of the military," says Mykhailo Fedorov, Ukraine's Deputy Prime Minister of Technology. "It helps them to be more effective on the battlefield."
The plan is that these projects will harness the power of the private sector, for example, by creating a drone army.
Both the Russians and the Ukrainians are employing massive numbers of drones for a variety of missions, including assault, artillery spotting,and reconnaissance. Making them an unquestionable game-changer in every battle.
"Today," notes Deputy PM Fedorov, "we can basically say that the fully-fledged drone war has started."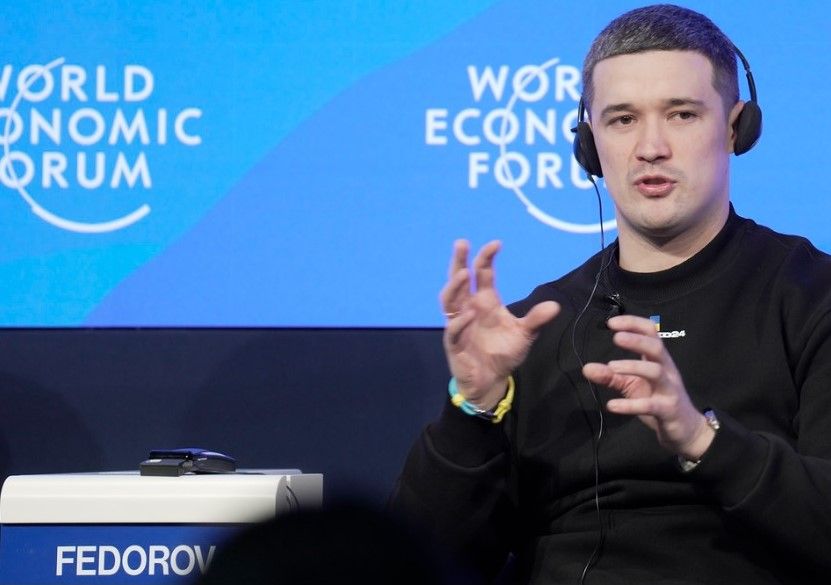 Key to building the Ukrainian drone army from scratch has been combining both the technology company's know-how with the determination of the Ukrainian people. Through volunteer work, crowdfunding, and hobby drone donations, the Ukrainian military has built-up an effective fleet of drones of all sizes.
"In 15 minutes, we can make one wing, so it is very fast," explains Viacheslav Peretiatko who makes Vampire drones at the UAV Khrushch Drone Project which is funded by private business donations. "Very strong wings, and very lightweight. The total cost of the construction of the plane is about $200, with all carbon, expensive glues, foam, and all CNC machining. Many details have a lot of holes. That's why the plane, overall, weighs about just one kilo."
Other drones weigh much more, such as quadcopters converted from crop spraying to serve on the frontline, while many more are being developed all the time. Last summer, the military officially bought drones from only seven suppliers. This year there are more than forty suppliers, with plans for a further thirty or so to be added in the coming weeks and months.
"Ukraine has every interest in developing its own drone industry," explains Bell. "One, because this war may go on for a long time and it needs resilience in its supply chains. And secondly, because it thinks it could become a real player in the world for military technology. So, this is a great way of nurturing that industry."
Given their low cost, the minimal risk to Ukrainian lives, and their increasing effectiveness, it is easy to see why the drone industry is expanding so rapidly.
"Drones are very important," says Fevzi Ametov, co-founder of DroneUA (who is also a conscripted soldier), "because, first of all, they save lives. Instead of sending soldiers to check what is going on in the battlefield, you just send the small drone."
"You have drones that cost $500 or $600, and you can destroy a tank that cost $2m or $3m," says Maria Berlinska, head of the volunteer Victory Drone project. "From the first world war to contemporary war of 21st century. We have to be innovative if we want to survive."
"In terms of technology playing a role in the war," observes Christopher Miller, the Ukraine correspondent for the Financial Times, "there really is no element of it where technology isn't at play."
---
If you would like to read more on this topic try: Is Smaller Better for Ukraine's Drone Strategy? or How and Why Ukraine Built a Drone Army.
---
Photo credit: Freepik, HUNG LIANG CHEN from Pixabay, Freepik, Macrovector, Flickr, & Wikimedia