Drone Weaponry Turns to Swarming Munitions
Military strategists look to drones as the next, best way to destroy tanks.
If the Russian/Ukraine war has taught military analysts anything, it is that the battlefield tank remains a vital part of land-based warfare. Stopping tanks is therefore crucial to any defensive position.
Both U.S.-led wars against Iraq showed that helicopter support to act as 'eyes-in-the-sky' and launch hellfire missiles with a top-range of 8km was important for successfully overcoming an enemy fielding a large number of tanks. Yet, military technology moves forward, and the cost of helicopters, risk to pilots' lives, and advances in ground-to-air defences mean that a new way of destroying tanks is now needed.
As Brig. Gen. Stephen Lightfoot, director of the Capabilities Development Directorate, explained in a recent interview, "That's great in [Operation Iraqi Freedom], [Operation Enduring Freedom] and areas we've been fighting in for years. But when you move over to the Indo-Pacific and some of the distances we're talking about, eight kilometers doesn't really do as much as you'd want."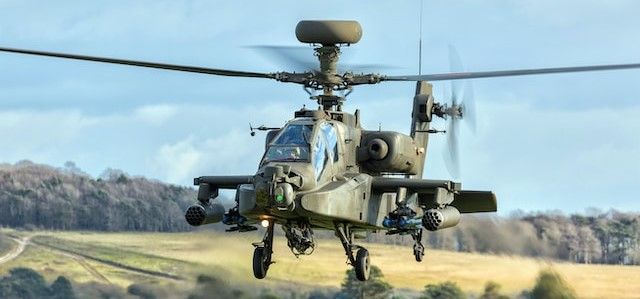 The Nagorno-Karabakh conflict of 2020 between Armenia and Azerbaijan gave the first taste of how drones could be the future of anti-tank weaponry, with both sides successfully deploying ground-launched and controlled uncrewed aircraft.
One military force leading the way towards anti-tank drone weaponry is the U.S. Marine Corps which recently laid out its vision for a 'Long-Range Attack Munition' which includes plans, "to rapidly develop and field a low-cost, air launched family of loitering, swarming munitions."
Such as the Hero-400 loitering munition which is currently undergoing testing in California or the Long-Range Unmanned Surface Vessel (LRUSV) that can launch the Hero-120 loitering munitions. The later has a maximum range of 60 km, a flying time of about 60 mins, and can carry a high-explosive warhead weighing about 4.5 kg.
"That is a capability that brings hundreds of kilometers, and that allows us to be able to use a current platform to be able to do things that we never thought we'd be able to do," explained Lightfoot, calling the development of such drones as 'critical.'
Precisely how such drones or loitering munitions would be controlled after launch is not entirely clear, as the 'pilot' would likely not be in the same location as the launch team.
"The loitering munition's feed could be relayed through the data-sharing suite on the LRUSV, such as a satellite datalink," surmises Parth Satam, a defence sector analyst at the EurAsian Times. "Alternatively, control of the loitering munition could be transferred or relayed to those closer to the target area, either on the ground or riding on other ships or aircraft following launch."
The French and German military have also expressed their desire to develop and manufacture a ground-launched drone, capable of operating for extended periods and at considerable range to combat any possible tank assault.
At the centre of this aim, the French Defense Innovation Agency has teamed up with defence contractor Nexter to develop a new medium-range, remotely operated munition called 'Larinae' (seagull). It is being designed as a 'kamikaze' drone with an armour-piercing warhead for destroying enemy battle tanks and support vehicles. It is intended to have a range of at least eighty kilometres, a GPS-free navigation system, and the capability of three hours of flight time.
The new drone will also contain an optronic ball capable of detecting vehicles in daylight as far away as fifteen kilometres and three kilometres in the dark. For closer distances, a second drone design called 'Colibri' (Hummingbird) is being designed.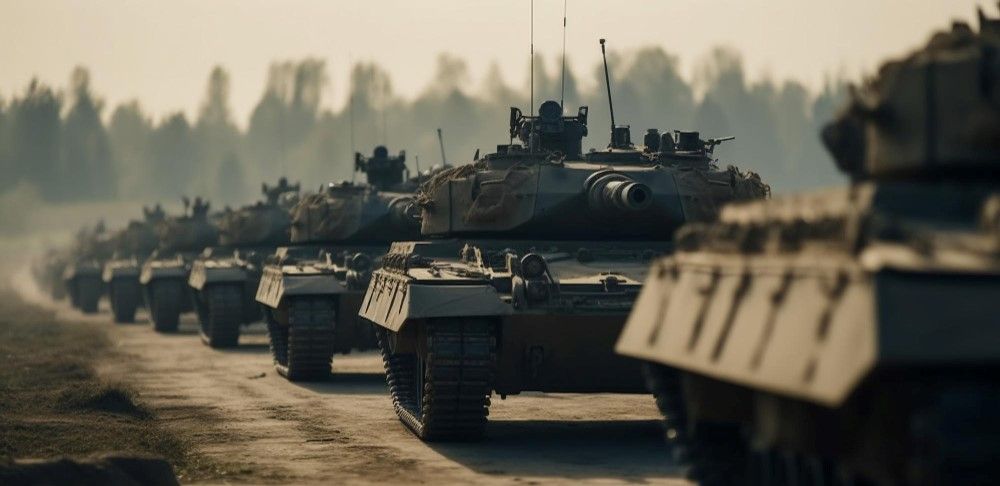 Last year, France bought a number of Switchblade 300 drones from the U.S.-based unmanned systems manufacturer Aerovironment. These will be delivered in 2024 and should act as a stop-gap defensive system until the newly developed Seagull drone system is up and running.
While the French military has not yet made public the final cost for creating the new kamikaze 'Seagull' drone, it is clear that such a military advance is now crucial for national defence.
How quickly times have changed. What was once thought of as an uncrewed aircraft for use in a mainly reconnaissance role with the occasional fire support for ground troops or attack on an insurgent camp, is now a key player in the national defence of First World nations against the best battle tanks available.
This is the power of drone technology in the military.
---
Photo credit: Don Jackson-Wyatt on Unsplash, Vecstock on Freepik, Freepik, & Vecstock